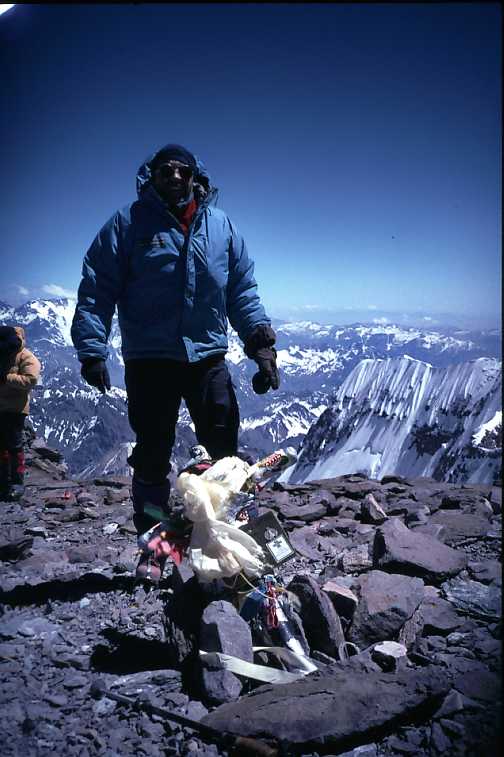 Rob Milne on the summit of Aconcagua
January 8 2003
Today is the 60th anniversary of Edmund Hillary and Tenzing Norgay first summiting Everest. How the world has changed in that time, even the world of mountaineering. People now regularly phone home from the top of Everest and Skype and they are even talking about installing a ladder on the Hillary Step to ease the congestion.
Today though I'm going to remember Rob Milne, a remarkable computer scientist who died just short of Everest's summit in early July 2005. Rob was a very keen and experienced mountaineer who was "knocking off" the highest peaks on each continent. Only Everest remained on his list. Rob was to chair IJCAI in Edinburgh in August of that year and his death was a shock to whole AI community. Rob managed to combine his extreme hobby with service to the AI community and running a successful AI company. A remarkable man who is still missed.